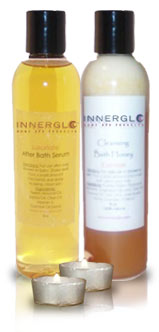 Press for Innerglo

Naturally You! Magazine wrote a review of our Massage Balms in the Spring 2006 issue. They say:

Massage and Moisturize Balms by Innerglo home spa products come in 5 luscious formulations: Awaken, Luxuriate, Meditate, Pleasure and Unwind. Each has a softly scented combinations of herbs and essential oils in a cocoa, shea, mango butter base softened with coconut and jojoba oils. Try these gentle balms on sore feet, lower back, or anywhere.

Copyright 2008 Innerglo, LLC - All Rights Reserved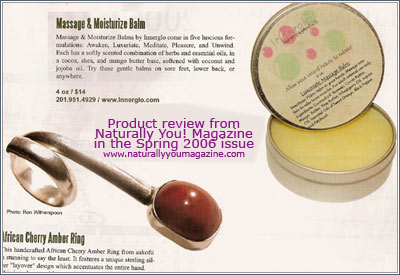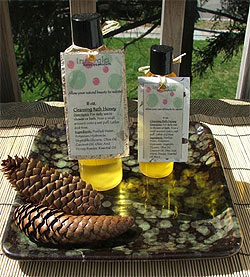 Indie Style Star says:

So, you feel the need to scrub off all the dead, winter skin and want to smell gorgeous, too? Innerglo offers yummy exfoliants and other home spa products to help you turn that desperately-needs-to-be-cleaned bathroom into an instant sanctuary to relax. The Cleansing Bath Honey in Unwind would be a perfect cap to the busy, bustling shopping days ahead and each is so reasonably priced!

Also, Innerglo refuses to use junk in their bath products like irritating chemicals and detergents. They likes to create  bath products using essential oils, herbs and botanicals to give the most natural bath experience to her customers.

Each order comes in the perfect gift-giving box.

Visit Indie Style Star to stay in the know.